I.T. Irrigation Systems Ltd., irrigation technologies and products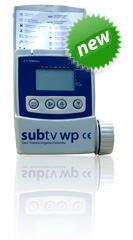 SUBTV WP
When every drop counts
we present an innovative
All-in-One solution:sub tv wp
1-5 AC/DC Water Proof controller.
Features: Time or Volume, 12 or
24hr, Uncontrolled Flow Detection,
Sequential or Multi Program,
Mater or Additional Valve, Single
station / 2 station / 5 station
Cloud Based Irrigation Control
AgroMagic
A 4-10 station irrigation controller that can be used with any desktop computer, smartphone or other device with internet access.
It provides the user with the ability to set irrigation plan by time or volume, fertigation plan or misting plan.
The user can get periodical water consumption reports and online alerts to his smartphone or to an email list.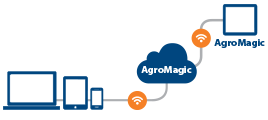 Since 1976, I.T. Irrigation Systems Ltd. has developed and manufactured cutting edge irrigation technologies and products.
Through the years we have become leaders in the field of controllers, serving customers around the globe. Our extensive product range includes comprehensive irrigation and climate-control technologies for greenhouses and nurseries, open fields, orchards and plantations, residential and landscape areas, and industry.
Our professional team provides on-site support and training. Courses and seminars are held in various languages, for dealers, designers, consultants and growers.