Yigal Froman
1942 - 2003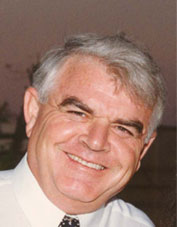 Yigal Froman, one of the world's pioneers in the irrigation controllers industry was taken before his time, when he was only 60 years old.
For more than 30 years Yigal strove to develop and promote cutting edge irrigation technologies. He was constantly looking for new ideas, always keeping one step ahead, foreseeing the future development in the irrigation field.
He founded I.T. Irrigation Systems in order to fulfill his vision and it became his life's work. He developed a great number of controllers that are scattered around the globe.
Yigal did not live to see his last innovations, controllers that are still in the production stage, which were a great source of pride to him.
We will cherish his memory in our hearts forever.